Get to know local Funk bands, The Chronicles and Thump Gospel.
Get to know local Funk bands, The Chronicles and Thump Gospel.
The Chronicles

Since 2009, The Chronicles have inspired thousands of people to bust a move. This 6 piece funk jazz band native to the Albany area has gained a following playing at various venues and festivals in the northeast, such as Proctor's GE Theater, the NH Jazz Center, Brooklyn Hip Hop Festival, and our very own LarkFEST. Exclusively for Alive at Five Funk Night, The Chronicles will be paying tribute to Earth, Wind, and Fire, nearly doubling in size, welcoming the capital region's most prestigious musicians to their set.
But this isn't The Chronicles first rodeo with Albany's free Alive at Five concert series. In June of last year, funk lovers from all over the capital district congregated on Jennings Landing at the Corning Preserve, to experience what the Times Union explains as "an infectious energy that makes it impossible to resist (or sit down)."
Here are some photos from their 2015 Alive at Five set:
Photos by: Mike Yood
The audience loved their performance and so did we- so it was "impossible to resist" having our funky friends back for yet another amazing show, this time in tribute to Earth, Wind, and Fire.
To get a taste of their sound, here's The Chronicles recording "Bad, Bad, Bad" from their second album, Spanning the Gap:
Want to know more? Visit their website at www.thechroniclesband.com
Thump Gospel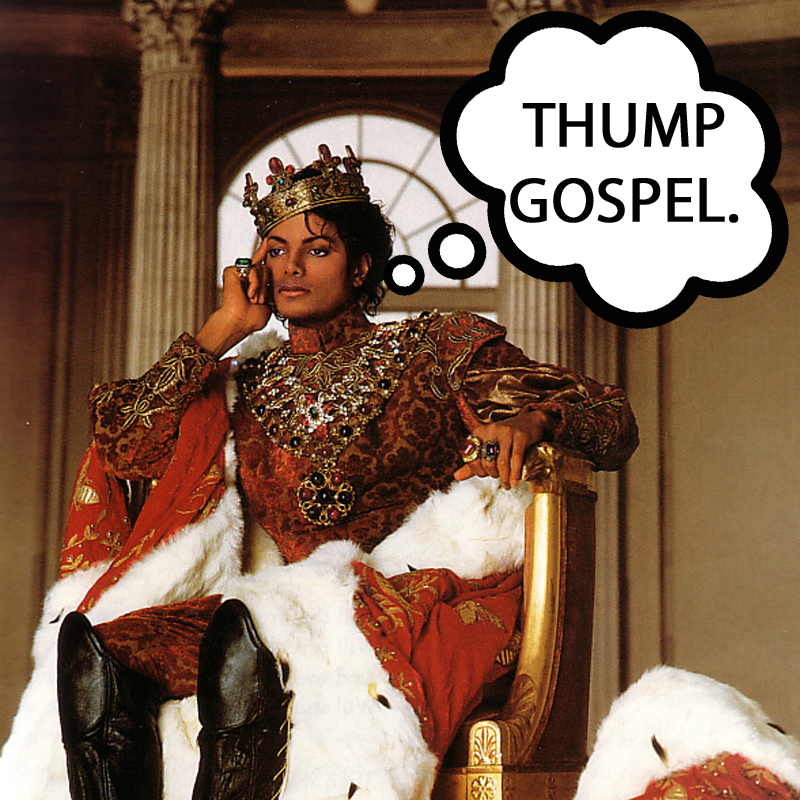 Thump Gospel arrived on the Capital Region music scene earlier this year as a fully-formed force to be reckoned with. Preaching the gospel of real, organic funk music, the band's tightly-wound, groove-based "future soul" sound has already landed them on major shows throughout the area. With the help of a few special guests, Thump Gospel will perform the legendary music of Michael Jackson in this one-time-only performance.
Here's what we learned from a Q & A with new band, Thump Gospel:
Q: Describe Thump Gospel in one word:
A: "Indescribable."
Q: As a band, what has been the most memorable moment on stage so far?
A: "We opened for Oddisee and Good Company in Albany and the place was packed. We always feed off of the energy of the crowd and everything lined up that night. Great vibes."
Q: What do you hope to accomplish with your music?
A: "This summer we will be recording our EP and we just hope people enjoy it as much as we do. As long as we continue to play as a group and see people smile we have accomplished everything."
Q: Musical influences?
A: "James Brown, J Dilla, Steely Dan and the Top Gun soundtrack."
Q: What made you decide to cover Michael Jackson at the upcoming Alive at Five performance?
A: "We love the music of the early Michael Jackson albums and wanted to create our own arrangements of some of our favorite's tracks. We are an instrumental band so it's been a blast finding the right instruments to cover the vocal lines. It's certainly a challenge to keep the melody of a popular song preserved while doing what we do best…rearrange and make it feel brand new."
Q: Favorite Michael Jackson song?
A: "It's hard to pick just one but the one that we love is Rock With You."
Q: You're sharing the stage with local band 'The Chronicles', what do you think of their music?
A: "They are excellent musicians and some of our closest friends. I can't think of another band that brings more energy and skill to all their performances like they do. It's going to be a great show!"
To get a taste of their sound, here's Thump Gospel's "Lip Service" live at Nanola in Saratoga, NY.
Want to stay updated on their upcoming shows? 'Like' Thump Gospel on Facebook.
Don't just shop local, listen local! Come see the Chronicles and Thump Gospel get funky in Tricentennial Park on June 30, covering your favorite artists Earth, Wind, and Fire, and Michael Jackson. Make sure to bring your dancing shoes!