It's a Great Time to be LOCASH
Duo Chris Lucas and Preston Brust of LOCASH, are some of Nashville's quickest rising stars. We like to hear and tell stories about "the underdog" that made it big, because these narratives prove that hard work pays off, and it inspires us to continue chasing our dreams. After several years of pursuing their music career in Nashville, LOCASH are no longer the underdogs on the Country music scene.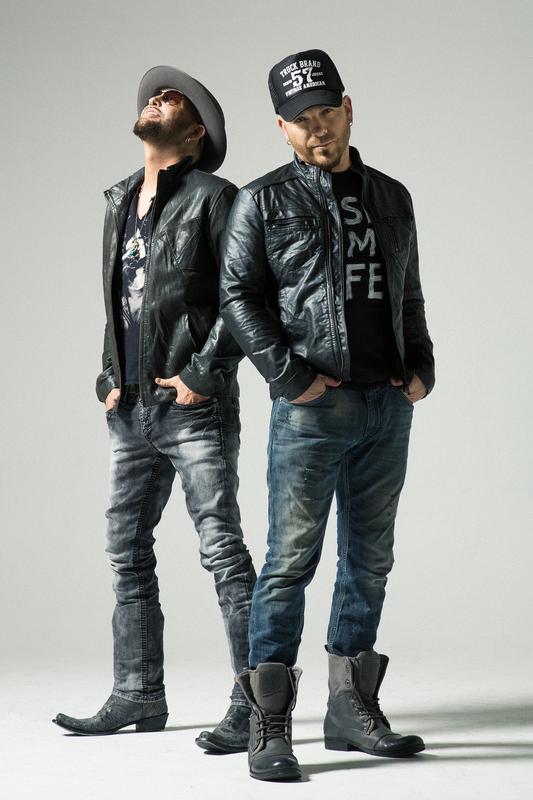 It all started in 2004 when Lucas and Brust met at the Wildhorse Saloon in Nashville, TN, after both moving to pursue singing and songwriting careers. In an interview with Baltimore magazine, Lucas said: "One night we had this band on the microphone and people were loving it and I was like, 'Do you sing?' and he said, 'Yeah, man do you?' and I said 'Yup.' So I tried to line us up a few record deals, but they really fell through. First thing they say, when you get a deal and then lose a deal, 'Welcome to Nashville.'"
Despite the rejections, they released several successful singles, some of which hit the charts. In a phone interview with The Country Note, Brust said that if you've already made the move to Nashville, the next step is to "write songs like crazy." "Through the ups and the downs, and the in between, your songs will continue to pave that road for you" said Brust, and that it did.
How did LOCASH get their name? "LOCASH came from Preston, and he had a so-called 'gang' of buddies, kids that hung out", said Lucas, in an interview with Baltimore magazine.
After their 2015 single "I Love This Life" was released, just like that, LOCASH went from being Nashville hopefuls to Country stars. After signing with Reviver Records for their 2016 album, The Fighters was an instant hit, causing "I Love This Life" to reach a groundbreaking number 2 on the Billboard airplay chart, and number 5 on the Billboard Hot Country songs chart.
If you listen to country radio, then you've already heard "Love This Life", reaching nearly 6,000,000 views on YouTube.
Now, selling out shows across the world, appearing on national television, and receiving endorsements from various big time companies, LOCASH became a force to be reckoned with- and they don't plan on stopping. With new music on the way, LOCASH says "We know we can make this new record deal very successful. We've done our due diligence. We have thrown kindling all over the place, and it's time to light it. We've got a lot of great fans and people who believe in us. I don't think you can be in a better position that what we are right now. We have studied with the best, and 'For The First Time Ever'" we are confident that our songs and live performances are at the top of their game, so get ready to experience "Livin' Loud with LOCASH."
COUNTRY FANS- Don't miss this once in a lifetime chance to see one of the biggest names in Nashville, for FREE! Opening for LOCASH is the Albany Times Union Readers Poll's Best Local Band of 2016, Skeeter Creek. So grab your cowboy hat and your dancing shoes for Alive at Five this Thursday!
For more information on LOCASH, visit: http://www.locashmusic.com/
For more information on Skeeter Creek, visit: http://www.skeetercreek.com/