75th Royal Tulip Ball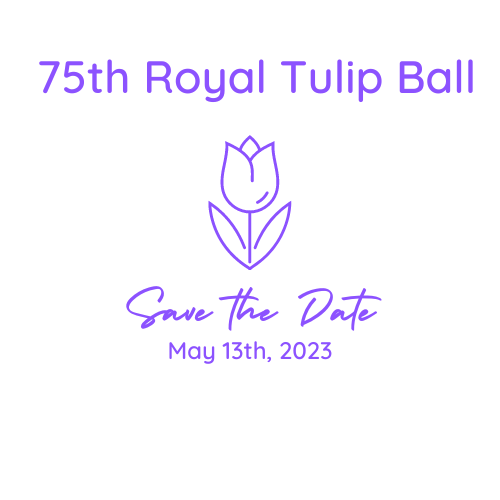 This year we are celebrating the 75th Annual Tulip Royal Ball on Saturday, May 13, 2023, at the New York State Museum Terrace. We are thrilled to be celebrating this tradition in its 75th year! The Tulip Ball is the highlight of the widely-anticipated Tulip Festival weekend. For 75 years, Albany has hosted this celebration of our rich history and tradition with a three-day event featuring the annual street scrubbing, music, arts and crafts festival attended by thousands in the historic Washington Park, and the Royal Tulip Ball.
https://www.unitedwaygcr.org/capital-city-fund
"Thank you to the sponsors of the 74th Annual Tulip Ball."
Presenting Sponsor:
Perennial Sponsor:
United Way Greater Capital Region
Petal Sponsor:
The University at Albany Foundation
Dale Swartwout
Empowerment Committee:
Capitol Tech Auto Repair
Carpenters Local 291
Hershberg & Hershberg Consulting Engineers & Land Surveyors
Italian American Community Center Foundation
Honorable Darius Shahinfar & Noelle Kinsch, Esq.
Honorable Deborah Zamer & Dr. Joshua Zamer
Honorary Committee:
Alpha Certified Property
Honorable Owusu Anane
Andrea Crisafulli
City of Albany Joint Veterans Committee
Joe & Sharon Coffey
Discover Albany
Marisa Franchini, Esq.
Jay Harold Jakovic, Esq.
Albany County Executive Daniel P. McCoy
Kathy McTague Odabashian
I. David Swawite
Congressman Paul Tonko
Tri-County Council Vietnam Era Veterans
William F. Wigand VFW Post 8444